The commitment and social responsibility are part of the culture and values of Global and is today, a company committed to the future of the planet.
In pursuit of our goal, we have developed the efficacy in:
Recycled water treatment
Constant maintenance of the plant
Production processes that allow care of green areas
Ongoing programs for sosa recovery
Permanent rubber recovery programs
Gradual replacement of chemicals and dyes
Reduction programs in waste generation
Our commitment to the planet and its people, encourages us to constantly seek protective measures adapted in the surrounding towns, with preventive and corrective measures that result in a suitable environment for the welfare and development of our society.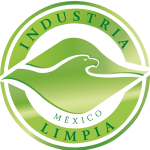 Planta Global Denim
Instalaciones Certificadas
27 Abril, 2016- 26 Abril, 2018

If you want to know more about our green initiatives, contact us or check our "Green Book" below …

The Global Denim® team understands that the future of our business depends on taking care of the resources we have today, Water is the most importantsubstances on earth, without water there would be no life. One of the biggest problems we face in our industry is the excessive usage of water. In order to save and preserve this valuable resource we have worked hard and came up with a new revolutionary solution; the Ecolojean.
In the conventional indigo dying process, the yarn passes through six washing boxes. The average consumption/discharging of in this process is of 20 m3/h.
The ecolojean process in difference, has ZERO water discharging to the water treatment plant.
The Ecolojean technology it's a revolutionary process in terms of sustainability and ecology compared to everything else on the market.
It provides the following benefits;
•No water discharging
•Less energy consumption
•Less dye consumption
•Less CO2 footprint
To know more about this revolutionary technique please refer to our ebook